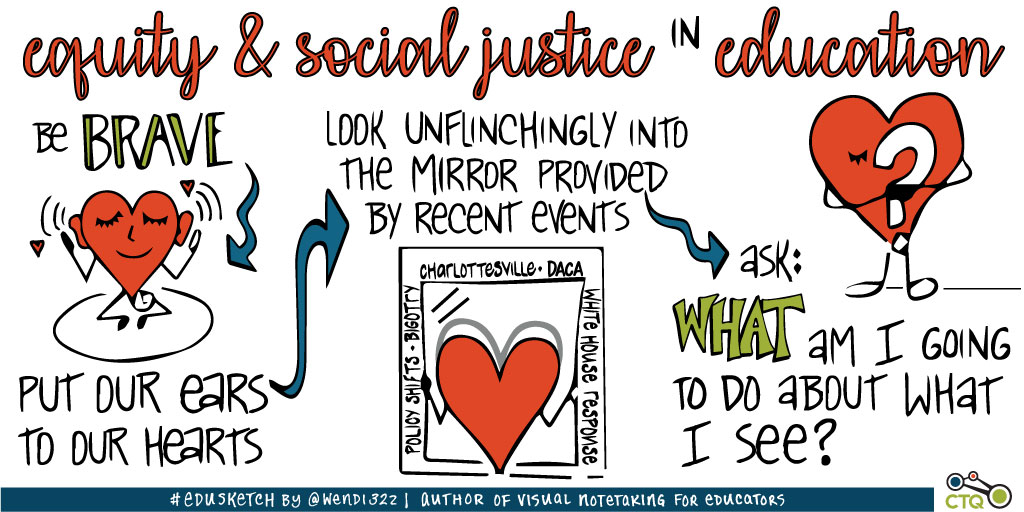 Teaching For Social Justice As a Clinical Program in Education
Teaching for social justice involves integrating principles of equity and inclusion into every academic subject. As an educator, your role is to develop a community of conscience. Developing a classroom that is inclusive of students of different backgrounds, interests, and experiences is the first step to creating a socially just classroom. It can also take the form of a clinical program integrating social justice practices into the curriculum. For more information, read my article on Teaching for social justice.
Teaching for social justice
When teaching for social justice, it's important to take a holistic approach to the classroom experience. The first step in creating a socially just classroom is addressing student-generated topics. Students can choose a topic that relates to their lives and research, such as racial profiling in the news or math trivia. They can also consult with their families or teachers to brainstorm topics of interest. But make sure to keep the discussion on topics related to social justice, as students often choose non-social justice subjects.
To effectively teach for social justice, teachers must address their own biases and prejudices. Because the United States was founded on white supremacy, the foundation of our educational system was based on white supremacy. By recognizing these biases and making changes to counter these, educators can provide a more inclusive classroom for all students. And by doing so, they can empower their students with an understanding of the issues and challenges facing marginalized groups.
Creating a community of conscience
Creating a community of conscience in education is about establishing rules and policies that will make the classroom an active conscience space where students and faculty can speak their minds without fear of being judged or criticized. Teachers will create these rules and policies based on the fact that a school is a space where people of color are denied space, voice, and freedom. A community of conscience is an important element of educational change.
Developing a moral conscience in children is a complex process that involves a number of inputs. Schools cannot be the sole molders of character and should not be indifferent to a student's religion. Teachers and adults should tell students that religion is welcome on the campus. If a school cannot openly address religious issues, students and parents need to be made aware of the potential harm. Creating a community of conscience in education is the first step towards creating a more respectful campus.
Integrating social justice into every academic subject
Integration of social justice into education can be done in a variety of ways. It is often difficult to begin and maintain such a program without careful planning. Teachers must create trust with students by learning about their background and culture. They must also recognize their own biases. If successful, the integration will increase the students' respect for teachers and the content they teach. The goal is to foster a culture of inquiry and critical thinking.
To achieve social justice, educators must consider controversial issues that affect all walks of life. These issues may be localized or broader in scope. Students must engage in critical thinking and make connections to real-world issues. They must differentiate between fact and opinion and look at many different points of view. Students should be encouraged to share their experiences and ideas with teachers and classmates. It is also important for teachers to model inclusive behavior, which fosters respect for diverse viewpoints and perspectives.
Teaching for social justice as a clinical program
In addition to offering a rigorous academic curriculum, Teaching for Social Justice as a Clinical Program in Education integrates classroom education with hands-on experiences. Through extensive hands-on experience, students gain the knowledge and skills needed to apply effective social justice education practices in clinical settings and classrooms. In addition, this program emphasizes collaborative learning, which fosters critical consciousness. As a result, the program aims to build a community-based community engagement experience that will help students connect their classroom learning with their own lives.
In the study, the authors identified a few important differences between teaching for social justice and traditional teaching methods. They found that lecturing is the dominant method of teaching in nursing faculties in Iran. They noted that this traditional method is ineffective because of the large number of students and limited amount of time allocated to each academic course. In contrast, affective learning approaches encourage students to integrate their knowledge with their attitudes and personal beliefs.
Teaching for social justice as a minor at Marymount University
The major of Education is a well-rounded program that focuses on educational leadership and organizational innovation. The curriculum integrates research, theory, and practical application to prepare students for leadership positions in schools and in the community. Students will develop strategic thinking skills, build the capacity of schools, and engage in work aimed at addressing injustice. Students will gain knowledge about the importance of social justice in education and learn how to make their classrooms more inclusive for students from a variety of backgrounds.
Upon completion of the major, students can apply what they have learned about social justice in the classroom to help others in need. Through the program, students will learn how to reach out to communities locally and around the world. The Washington, DC, area may be perceived as affluent, but it is actually home to a number of vulnerable residents. Teaching for social justice as a minor at Marymount University enables students to apply their newfound knowledge to the greater community.
Teaching for social justice involves integrating principles of equity and inclusion into every academic subject. As an educator, your role is to develop a community of conscience. Developing a classroom that is inclusive of students of different backgrounds, interests, and experiences is the first step to creating a socially just classroom. It can also take…