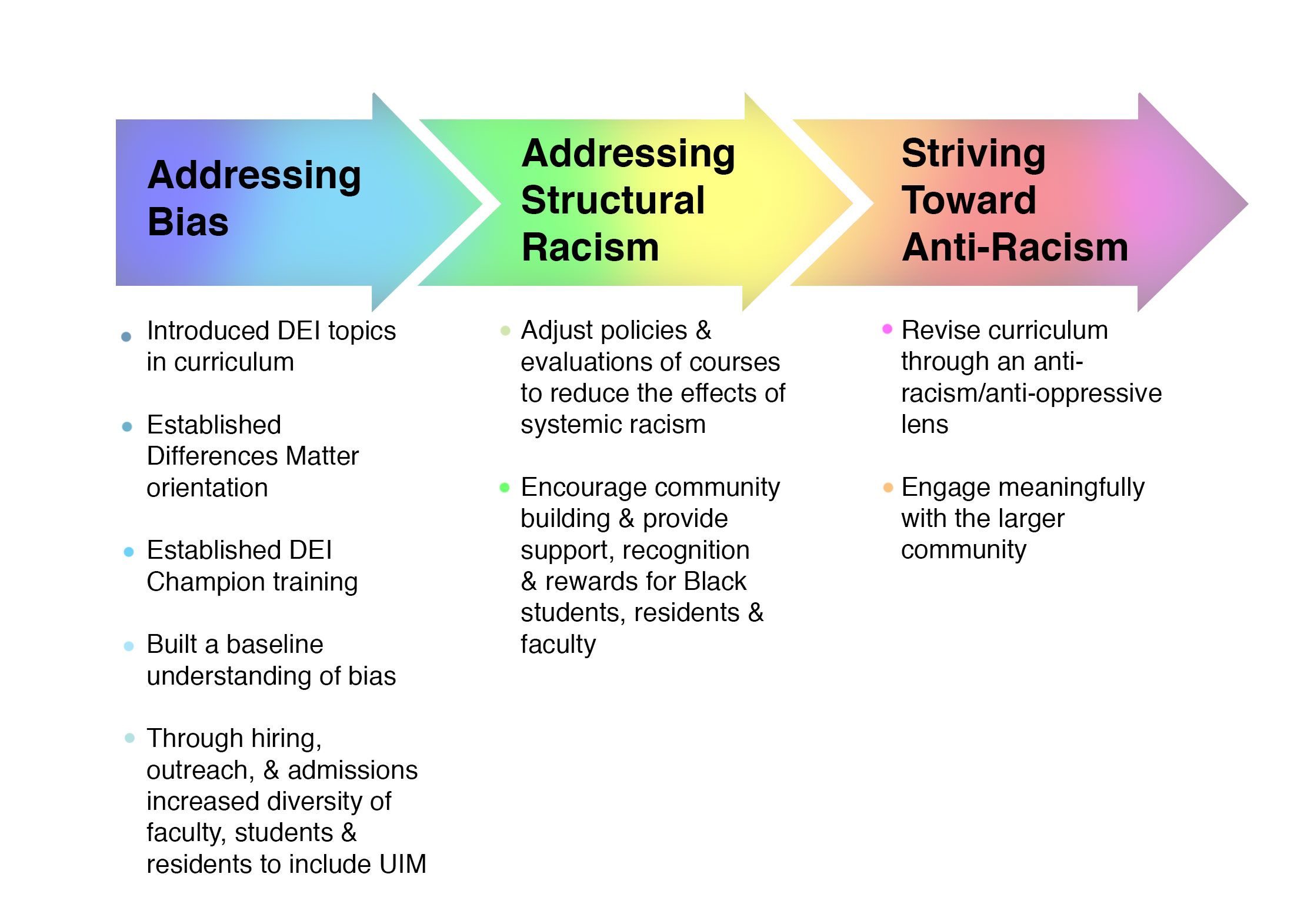 What is Systemic Racism in Education?
In order to combat this scourge, schools must encourage conversations about race and racism and analyze students' self-discipline, grades, and gender to identify patterns. This article suggests changing education by including characters of various ethnicities and races in history books and curriculum, and changing the name of schools with racist backgrounds. But how do schools make this change? There are many solutions to this problem. Read on to learn about some of the most effective.
Investing in intentional anti-racist education
Investing in intentional anti-racist educational practices in schools is one step towards eliminating systemic racism. The research is mixed, but overall, anti-racist policies improve student behavior, academic performance, and school satisfaction surveys. However, school leaders are encouraged by some promising results and are committed to continuing their work. The next step is addressing systemic racism in the classroom.
Educators and school leaders must be committed to fostering a climate that values diversity, inclusivity, and respect for all. The U.S. Department of Education's Office for Civil Rights has compiled statistics showing that black students suffer higher suspension and expulsion rates than white students. They also face more police interactions in schools, such as arrests, interrogations, and contraband sweeps. Students of color also face heightened risks for social media surveillance, such as the use of biased facial recognition technology and automated surveillance.
One of the most effective ways to address systemic racism in the classroom is to incorporate race-conscious data collection. By testing and analyzing data against racial or ethnic demographic groups, educators can challenge systematic bias in assessments and instruction. The Portland Public School District, for example, suggests using the data collected to identify over-representations of minoritized groups in assessment results and modify educational policies accordingly.
Investing in affirmative action
Many studies have shown that the quality of curriculum and teacher skill makes a greater difference in student outcomes than racial or ethnic background. Furthermore, studies show that racial and ethnic groups tend to attend schools with lower standards and fewer teachers and curriculum offerings. Inequity in school funding has disproportionately impacted minority students. However, this does not necessarily mean that affirmative action is ineffective. Rather, it is a necessary strategy to combat systemic racism in education.
While the United States has many racial and economic disparities, the color line continues to divide us. Affirmative action, which gives students who are historically disadvantaged an unfair advantage, is still needed to combat these disparities. Moreover, affirmative action is a way to protect these opportunities from being lost forever. Affirmative action is a vital part of the ongoing struggle against systemic racism in education.
In California, the issue of affirmative action has been at the forefront of many debates. While a case has been tried in the federal court, students for fair admissions and UCLA have recently filed an appeal. The case was a partisan issue, and three Chinese-American state senators have received thousands of messages from constituents. They are now urging voters to vote No on Proposition 16.
Fighting internalized racism
Counteracting racism in the classroom is a fundamental element of effective anti-racism action. It requires teachers to engage students from different backgrounds, with differing perspectives, and from socially isolated milieus. These activities are related to research on democratic communication in education. They also focus on the importance of nurturing democratic citizens through education. Here are four effective practices to promote dialogue in the classroom and combat racism. These strategies can help educators promote a democratic classroom culture.
Relational action: An emancipatory approach focuses on promoting positive relations in education. It emphasizes building relationships with students and helping victims of racism. Research shows the importance of recognizing and creating positive relations in schools for students experiencing social exclusion. Positive relations help students to break free from outside pressure and foster positive self-esteem. It is vital to understand how racism affects the way students view themselves. Ultimately, this will help educators improve the quality of the educational experience for students.
Fighting institutionalized racism: Institutionalized racist practices reinforce existing structures in society and perpetuate existing patterns of exclusion. In Sweden, for example, the Education Act emphasizes active opposition to bullying and racism. In the 1990s, when white supremacy was becoming a prominent issue, the country's focus on racism and white supremacy increased. The activities of the far-right, embodied in the violent skinhead movement, triggered a raft of new measures.
In order to combat this scourge, schools must encourage conversations about race and racism and analyze students' self-discipline, grades, and gender to identify patterns. This article suggests changing education by including characters of various ethnicities and races in history books and curriculum, and changing the name of schools with racist backgrounds. But how do schools…